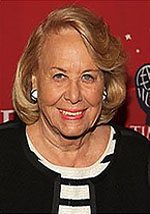 "We can always use a brand new legend in this old world and now we have one- 'The Calico Buffalo'. Combining a kind of Native American aura with a fable of the newborn who is different from the rest of the herd or tribe. This is a charmingly painted story punctuated with beautiful poetry. It is a life lesson calling us to decency and tolerance and the right to be or look or feel odd and strange. 'The Calico Buffalo' will clutch your heart even as its villain, Thorn, catches your imagination.
Bravo to EJ Stapleton!"

Liz Smith, syndicated columnist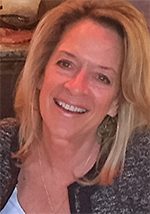 "A magical, profound fable told in rhyme, The Calico Buffalo contains powerful, important messages for young and old alike. Universal and timeless issues of ignorance, prejudice, tolerance, diversity, forgiveness, wisdom and much more, this recommendation is essential for the world we live in. Perfectly complemented by expressive, beautiful illustrations, The Calico Buffalo is a MUST-READ."
Kendal Rautzhan, syndicated columnist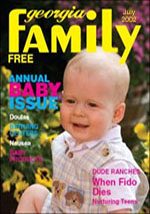 For all ages. This fable, stronger, longer and more eloquent than those of Aesop, is written in rhymed verse which at times reaches splendid poetry. When a newborn buffalo, different from the rest of the herd or tribe, is born to the Chief, he is used as an instrument of hate by Thorn, the archenemy. EJ Stapleton's 'The Calico Buffalo' is undoubtedly one of the most beautiful and intelligently written children's books I've seen since the writings of Shel Silverstein. This carefully crafted book holds the capability of opening both the minds and hearts of children and adults alike. 'The Calico Buffalo makes an invaluable contribution to our society. It calls its readers to a higher plane of social and ethical consciousness without a trace of tedious moralizing. Stapleton takes his readers on an emotional journey as he explores what it can mean to be different, what it means to be an individual, and what it means to find true compassion. He shows his readers how one can take the cruelties that one has both experienced and been guilty of inflicting upon others, and manage to turn life's lessons into an unexpectedly beautiful gift. Stapleton's buffalos are brought to life with his moving artwork. Within the thirty softly colorful illustrations, the buffalos have expressive eyes that lends them humanity, which is, after all, the very paralell that Stapleton seems to have intended.
Georgia Family Magazine
Book of the Year,
2002 Editor's Choice Award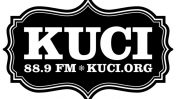 "Your extraordinary fable, The Calico Buffalo, is a soul-warming book that intuitively draws adults and children into the land that "is, was, and can be." I enjoyed the journey and the celebration of life and diversity that was at the heart of your beautiful story."
Deborah Keith, "Trend Talk" – KUCI-FM

Rick Winterson, South Boston Online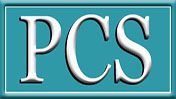 "Never has such a serious and vital topic been explored in such a beautiful way. The Calico Buffalo is exquisitely presented in verse and illustration."
Parenting Consultation Services

"The wisdom in "The Calico Buffalo" is directly applicable to the place we find ourselves after the events of September 11, 2001"
Jill Lawrence, Wisdom Radio

"The Calico Buffalo… I's just grand!"


"Stapleton's book 'The Calico Buffalo' will give you hope and fill you with joy. I loved it."
Jennifer LB Leese, A Storyweaver's Book Reviews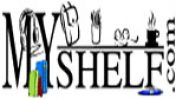 "It's Marvelous! Surely a classic in the making"
Beverly Rowe, MyShelf.com

"The Calico Buffalo is a Dream!"
Michelle Kennedy, The Green Bay News-Chronicle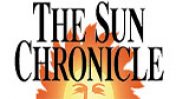 "A modern day Aesop's for children!"

"Five Stars! A very delightful fable of love and acceptance."
Marge Robbins, Book Reviews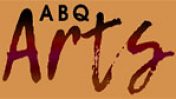 "The Calico Buffalo is an uplifting literary experience"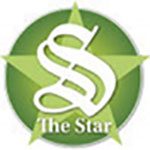 "Truly a rare find in the world of children's literature."

"The Calico Buffalo- A Tiny Champion for All People!"


"Truly magical. A lyrical pleasure."
The Children's Literature Newsletter

"Very highly recommended"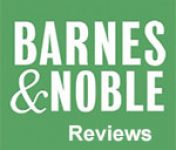 Webster's dictionary defines fable as "a short tale used to teach a moral, often with animals as characters." There is no doubt that The Calico Buffalo fits this definition, and yet it is so much more. The plot involves a clan of buffalo who find within their tribe a newborn calf who is calico in color. In spite of the parent's attempts to hide him, for this peculiarity, the clan is persuaded by an evil member, Thorn, to consider banishing him from the herd. The story proceeds to describe a journey the clan makes to consult the wise Ancient buffalo over this dilemma. This is truly a magical poem that spins a tale, lengthy for sure, but worth the time it takes to read every word. The writing, from one verse to the next, is a lyrical pleasure whether read aloud or silently. The content captures the attention of child and adult alike and rewards the reader with a meaningful ending. The evildoer is not banished or punished as is common in such tales. Instead, he is transformed by the lessons he learns into a compassionate member of the clan. In the modern world, that would surely be a happy ending.
Kathleen Orosz, Children's Literature Comprehensive Database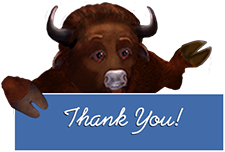 Camille
August 25, 2017
Kindle Edition
The Calico Buffalo was recommended to me by a friend who couldn't stop raving about it. I began reading the digital version with my children on our iPad. This wonderful, poetic tale is strikingly illustrated, so much so that it became necessary for me to start reading it from my computer monitor so we could all view it a bit more comfortably. Although, I have to admit, it was pretty cool to see the kids jockeying for position around the iPad. I am excited to have this gem that captures their attention. It's a lengthy book which gave me the opportunity to create our own Calico Buffalo reading time each night. The kids take turns telling me where we left off the night before and off we go. One night, my daughter commented that this book is "like reading a movie". You know what? She's right. Next step, of course, was to put it on the TV screen. Thank you EJ Stapleton for creating our 'movie night' with such a meaningful message of acceptance. What a thrill it is to make the popcorn, gather the kids around the TV and listen to their comments about the story as we fall into your absolutely beautiful illustrations. All the best to you!

Brooklyn Red
August 05, 2017
Kindle Edition
The illustrations in the updated Kindle version of Stapleton's beloved tale seem to glow. Vivid and vibrant, each page draws the reader deeper into a magical story that celebrates acceptance. I've rarely seen a Kindle book that so brilliantly captures a " storybook " feeling. A visual delight for adults and a spell-binding book to be shared with younger just-learning-to-readers.

Jennifer Vinklarek
August 06, 2017
Kindle Edition
My love for this book and deep respect and admiration for the writer, EJ Stapleton, will forever burn bright. This deeply written, compassionate fable expands the hearts and the minds of everyone who reads it. The vivid illustrations capture the essence of every character, especially the precious Calico. No stone is left unturned as EJ brilliantly brings his readers to a place of innocence, integrity, and conviction.

Happy Camper
April 10, 2012
Paperback Edition
The Calico Buffalo is a wonderful story, with a timeless and important message for young and old. It is written as poetry which children will enjoy hearing from a parent or can easily read themselves. The illustrations are beautiful works of art. This book offers an opportunity to discuss issues such as being different, bullying, consequences of our actions, and being true to oneself…any of which may be affecting or could affect your child in the future. This book is a must for every child.

Priscilla B. Jordan
November 02, 2016
Kindle Edition
The Calico Buffalo is a beautifully written story with a much needed message. The illustrations are an added special touch. E.J.Stapleton is a gifted writer!

DivaDuse
August 18, 2017
Kindle Edition
This is a beautiful tale for children and adults alike, with illustrations that draw you into the story.

P. Ritz
December 28, 2010
Paperback Edition
This is the most wonderful book!! It is a modern fable appropriate for young and old alike. The illustrations really compliment the delightful story and the universal moral. Everyone should have this book!

Jean B.
December 15, 2010
Paperback Edition
If you have not seen this, you're in for a treat. The Calico Buffalo is a charming little book, that, while written for children, speaks to every age. Get this for the child in your house, or the child in you.

Susan Mahan
February 05, 2013
Paperback Edition
A wonderful fable in rhyme about diversity. Great for kids maybe age 8-10 and up, but also for adults. It reminded me that the world is made up of all kinds of people…and that's just as it should be!

Chris
June 18, 2017
Kindle Edition
Calico Buffalo teaches a great lesson to youngsters and also serves as a wonderful reminder to adults that it is ok to be different and to embrace the differences in others…

Bernadette Nason (Author)
June 18, 2017
Kindle Edition
A truly wonderful book, gorgeous to look at, uplifting in its message, and suitable for all ages. If you've ever felt even a little bit "different" and felt the need to conform, this timeless fable will touch you in more ways than I can mention here. THE CALICO BUFFALO is an essential part of every child's bookshelf.

K. Evasic
March 10, 2017
Kindle Edition
Lovely story, pertinent with an important message. The illustrations are luscious pieces are art in their own right. Highly recommend for children and adults of any age; timeless.

Joe Buccio, Jr.
October 21, 2001
Paperback Edition
The Calico Buffalo, a work by EJ Stapleton, provides a timely lesson for kids from 9 to 99! The story of a "horse of a different color" reminds us to look inside ourselves for the love and forgiveness that lives within all of us. Even the devious character, Thorn, finds a space in the heart of this little buffalo who is guilty only of looking different from the rest. The perfect story for parents wanting to teach their kids tolerance and love of others. And for adults who are so jaded by everyday life that they often forget that beauty is only skin deep. A must for everyone on your Christmas list this year. A rip-roaring rollercoaster of a ride and we are all better at the end for having bought a ticket.

Margot Marshall
November 04, 2001
Paperback Edition
This gem is for anyone who appreciates substance and beauty. It is worth picking up for the language and illustrations alone, but the best part is what it conveys. At first I thought The Calico Buffalo was about being different. It is. But as importantly it is about the power of simple, uncalculating forgiveness. And as if those two important messages weren't enough, a 10-year-old adopted friend of mine to whom I recently gave The Calico Buffalo, revealed another to me. She thanked me for the book that "talks about how someone can look different than their parents." Phew. The Calico Buffalo is rich in every way.

J. Mcdonald
December 29, 2004
Paperback Edition
This book is excellent – well written and beautifully illustrated.
A great story – told in rhyme with a good moral to be learned by all who take the journey of discovery.
Written by EJ Stapleton – he seems to have a great understanding of what will make a child's (or adults) eyes light up. I highly recommend that everyone has this book in their collection.
Magnificent!

Kathy Allison
October 30, 2001
Paperback Edition
I love this book! It's a beautiful fable which tells such a meaningful tale. So often we can and have become a "Thorn" and this is a great reminder of consequences and lessons. The Calico Buffalo has many important messages about being different, understanding and kindness. The rhyme, illustrations and story are terrific. I highly recommend this book to young and old alike.

Bentol888
October 06, 2010
Paperback Edition
A heart warming story and a great read at any age! I first read it in my late twenties and it remains one of my favorites. Beautifully told with wonderful illustration, Stapleton has truly created a gem in this one!

Jeffery Gold
December 24, 2003
Paperback Edition
The Calico Buffalo by EJ Stapleton is a MUST HAVE for your home book collection. For young and old alike, it is a book of diversity, tolerance, forgiveness, and love. Beautifully written, and illustrated! I can't wait for another great book by this talented author!

Paul Williams
November 19, 2001
Paperback Edition
The Calico Buffalo is a celebration of cultural diversity, a timely lesson in these troubling times. Beautiful illustrations complement the text…I wish there were more!